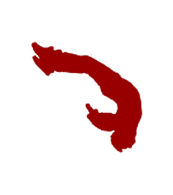 ACROBATICS

ACROBATICS ADULT/TEEN
Parkour is a relatively new physical discipline, a unique way to develop all aspects of one's body, including strength, balance, flexibility, agility, stamina and control. At its heart, parkour is the Art of Motion, the most effective way to get from point A to B.
Parkour training involves learning balance mechanics, fluid floor movement, vault and obstacle training, bars training and wall climbing. Each discipline starts at the most basic level and progresses at the pace of each individual student. As participants advance, they cover more challenging obstacle courses during their American Ninja Warrior training.
This class also covers the art of freerunning and acrobatics. Freerunning is the practice of self-expression by movement in various environments. This is a very fun part of training, as it allows the participants to get a great workout while exploring unique ways to apply their bodies.

Olympia offers classes to Orange County CA, in the Irvine, Tustin, Santa Ana area.